A new twinning has been established between two DITA Sparring Partners: CFEOC and HF Kufstein. 
The CFEOC (Training Centre in Edification and Civil Works) is a public VET provider dependent of the Region of Madrid (General Directorate for Employment and Education) labelled as a "National Reference Centre" by the Spanish Ministry of Employment. The centre carries out experimental and innovative training courses, methodologies and practices that can be afterwards mainstreamed to the rest of the VET centres at National Level.
As one of the most cross-cutting training entities in the field of new technologies applied to construction-related activities in Spain, the CFEOC also intends to set up cooperation mechanisms with other similar entities across Europe. However, until now they lacked the final push in order to properly set up a long-lasting collaboration, which has been facilitated by the DITA project.
On its side, FH Kufstein (based in Kufstein, Tirol, Austria) is a public university of applied sciences with a marked research focus on digitalisation, as well as in innovative teaching methodologies. They have sound experience in the field of drones, since they have been working on a previous project that provided an architecture and real-time data pipeline. In 2020, the system has been awarded in Austria with the 3rd place in the FFG Galileo Masters competition. Specific research video for explanation here.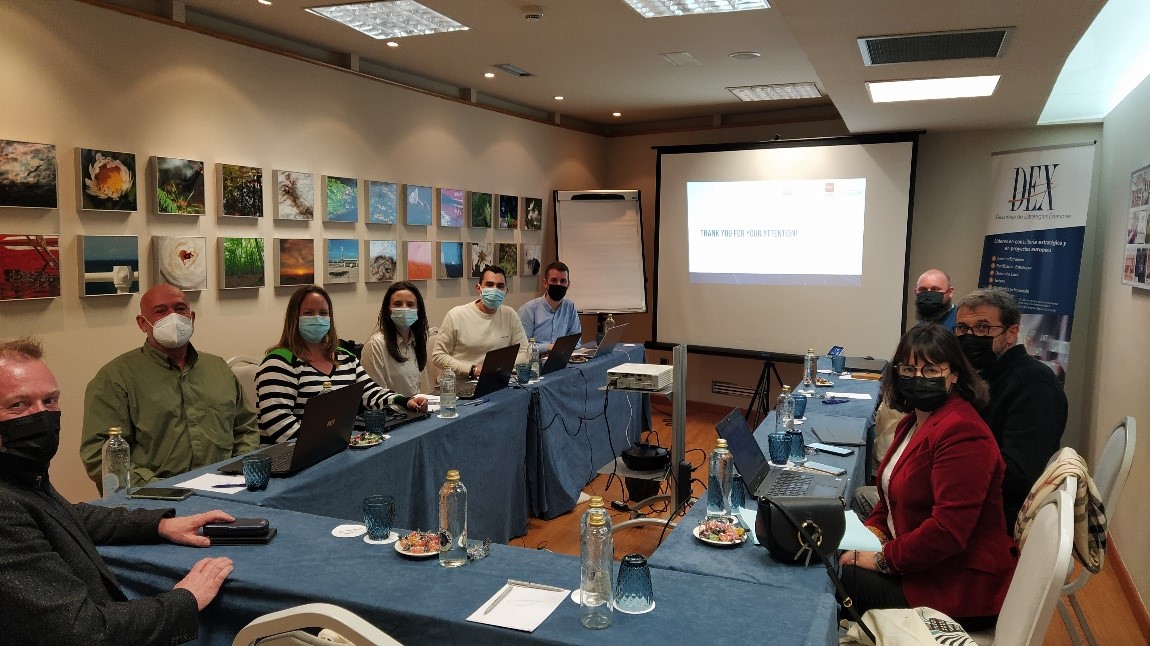 Both organisations applied to the Erasmus+ Spanish National Agency for a KA2 project titled Drones4VET. The project duration is 34 months, starting in February 2022.
The connection between the two entities and the idea of setting up an Erasmus+ project was facilitated by the DITA Atlas, since both entities were present on it at the time of the project preparation and, thanks to it, they could easily reach out to other training providers potentially interested in participating in the project.
One of the DITA partners (Grupo DEX) supported the two organisations during the project preparation and even participates in the Drones4VET project, taking the lead in the first project result (transnational analysis on the possibilities potentially opened by drones in the construction sector).
The goal of the project is to develop and test a state-of-the-art pilot course in the field of drones within construction-related activities through transnational cooperation (6 partners from 5 different EU-countries).
The project addresses the challenge of updating the VET offer in relation to the use of drones in construction related activities. It envisages the development of a pilot training programme for the students of the organisations participating in the project that will be pilot implemented by the training organisations taking part: Munster Technological University (Ireland), Bildungszentren des Baugewerbes (Germany), CMQ Occitanie (France) and, of course, CFEOC (Spain) and FH Kufstein (Austria). Finally, special focus will be given to updating the competences of the staff involved in the training thanks to a set of guidelines for educators.
Stay tuned to discover the new training opportunities about Digital Transformation in Europe!